Public Safety authorities are looking to LTE to support high speed data and, in some cases, high quality voice services. But work remains to be done to make this commercial technology suitable for public safety use. By Elias Aravantinos, Leading Analyst, ExelixisNet.
Public Safety Networks today are mainly based on TETRA(Terrestrial Trunked Radio) networks and, to a lesser extent, on the alternative Project 25 (P25); both are mainly voice centric technologies. The last three years have seen TETRA networks add a record of three million new users per year, in over 100 countries, as the technology supported mission critical communications for the "blue light" forces.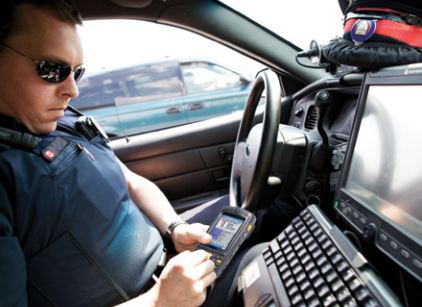 TETRA is a mature technology with continuous new products and shipments. However today it cannot really offer high speed data services for broadband, mission critical applications. TEDS (TETRA ENHANCED DATA SERVICE) is an enhancement that can only offer a GPRS level of mobile speed and is also expensive to deploy. Therefore, the Public Safety community and the Tetra Association has accepted LTE as a platform that could support high resolution image exchange, video streaming and other mainly real time mission critical applications.
What are this industry's current issues?
It is a community that is all about the standards required to secure high quality of service and service continuity within mission-critical parameters. As such, there is a need for blue light forces and Public Safety agencies to work closer with the 3GPP and ETSI to deliver their specifications to make sure they are included and developed in the new Telecom standards. The standardisation and interoperability of critical communication systems is vital, to take account of new data applications and services on shared networks where all agencies have access.
The upcoming 3GPP LTE Release 12 is expected to improve some of the mission critical safety requirements, such as proximity services that identify mobiles in physical proximity and enable optimised communications between them and group call system enablers that support the requirement for dynamic operations such as one-to-many calling and dispatcher. Also, today's VoLTE needs more refining as the Public Safety community demands superb and guaranteed voice quality and feels the current commercial version needs more work to reach that level when considering a transformation from a TETRA to a fully LTE broadband network.
Some in this special part of the industry feel that LTE equipment today is not sufficient for the needs of the critical communications sector, with LTE commercial networks designed for business critical needs than first responder needs. Congestion and non-dedicated spectrum for mission critical applications are the major concerns of the Public Safety Community.
Brigadier Eng Ali Al Henzab, Head of Telecoms Department at the MOI Qatar, speaking at the Critical Communications World in May, 2013, said that the message to cellular equipment and service providers is that "we're not well understood as customers and the initial vendor messages are completely wrong, with emphasis on how to 'monetise' our network and 'minimise cost per bit', etc. These messages are completely irrelevant to us. I think the vendors in the LTE space could do more to understand their market when they're talking to Public Safety organisations".
Currently the two main barriers to Public Safety networks standardisation are spectrum scarcity, hampering the development of high bit rate applications, and the incompatibility of heterogeneous wireless communications systems. There are a lot of discussions among the EU spectrum communities but dedicated spectrum will be assigned by each government separately since it is a public asset. On the other hand, since mobile operators are also pushing for more spectrum, governments need to decide how and when they should handle all these "applications". In addition the big telecom vendors such as Ericsson, Huawei, Alcatel-Lucent that are engaged in this market should be encouraged to keep a neutral position when it comes to spectrum, since a vendors' public safety customers might have spectrum requirements that clash with their commercial counterparts.
In Europe, the harmonisation of Public Protection and Disaster Relief (PPDR) spectrum is currently being considered. In the US the 700MHz band has already been selected for mission critical applications that need 10-20MHz to operate properly. In February 2013, the First Responder Network Authority (FirstNet) board voted unanimously to start a process that could enable seven public safety jurisdictions in the U.S to resume LTE network deployments that they were forced to halt last spring. Firstnet in the US has resolved roaming issues by partnering with Verizon Wireless, but the still-remaining question is who is going to manage these complicated LTE/TETRA networks. Will they be managed internally or outsourced to a private agency? Todd Early, from Texas Department of Public Safety, commented that so far they are still considering two options and that it is always a state decision if it will outsource that service to a private agency or will form a new state agency, maintaining full internal control.
Similarly, in the UK the Home Office is looking for alternative beyond 2016. Gordon Shipley of the United Kingdom Home Office, said, "Because [the current Airwave network is] a TETRA-based system, it's narrowband data. One of the things which has become clear is that the emergency services are now increasingly going towards broadband services, which can provide even higher speeds. The feeling in the UK is that 4G LTE promises significant benefits over the current service that we buy."
LTE deployments and trials
In terms of Public Safety LTE contracts, lots of activity resides in the Middle East where contracts have already been awarded in both Qatar and Oman, and further RFPs are expected in both the UAE and Saudi Arabia. In Qatar, the project is ongoing with Portalify Ltd chosen to provide the Ministry of Interior with an innovative mobile data platform technology that offers the potential to overlay TETRA with LTE. This project is part of Qatar Vision 2030 and the Ministry has achieved a milestone in communication technology upgrading by launching the first phase LTE system.
In terms of partnerships, Huawei has responded to the Ericsson-Motorola 2010 LTE alliance for Public Safety solutions by collaborating with the Dutch vendor, Rohill on the LTEtraNode solution, with future developments not only aimed at the public safety market but the whole government and enterprise market, including transportation, utilities, oil & gas industry.
There are two pilot public safety LTE networks in Europe led by Huawei right now and one of them is expected to become commercial in the second half of 2014.
Among other pilot deployments, Thales will implement a LTE pilot in Jordan with the Armed Forces and agencies looking to transform the existing TETRA network into a fully broadband network. NEXIUM Wireless, Thales new LTE solution will be demonstrated there, but also the Jordanian agencies will be equipped with TeSquad: Push-To-Talk LTE smartphones that carry mission critical voice over LTE and high speed data services.
Look into the future
Pilot LTE networks will continue in the rest of 2013 and 2014, testing data networks' performance, but also the LTE overlay with TETRA. By 2014 there should also be new products commercially ready, including the latest LTE release.
ExelixisNet believes that beyond 2015 and based on performance, more LTE/TETRA public safety networks are expected to be deployed, moving into full LTE networks with VoLTE by 2020. However, more careful investigation and research in collaboration with the agencies is planned to understand market dynamics better.
We believe blue light forces that are used to instant voice communications will require the same guaranteed services levels for data applications. In some cases, that might mean waiting for LTE-A network features to be deployed.
In closing, these new LTE networks will need more capacity and create a need for high backhaul speed and capacity, creating new opportunities for vendors and operators in that sector.
Published in the "The Mobile Network": http://the-mobile-network.com/article/MTcx/Public-Safety-Networks-are-ready-for-LTE-data-injection.html#sthash.aJXRyv2O.dpuf